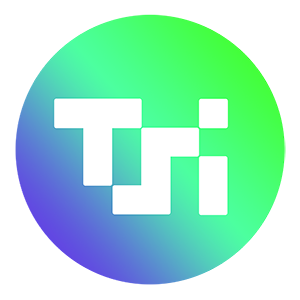 TSI World is a specialised innovative business focussed on ICT service delivery to the education sector. TSI World was founded by Graeme Bower in March 2014. Graeme has spent more than 30 years working in ICT for Education mainly in the UK but also in the USA and elsewhere. With a Management Team that also includes Nick Higham-Hook as Director of Technical Services (20 in ICT for Education) and Terry Jordan as Business Manager (30 years in Public Sector ICT including Education), TSI World has a large breadth of knowledge of not just ICT in an educational setting, but also the unique challenges faced by Schools in the current environment from budget to demographic, Google to Microsoft and 'local' to 'cloud', we see and deal with it all across our customers.
In the last eight years, TSI has grown its customer base in East Berkshire focussed on Bracknell, Maidenhead, Slough and Wokingham. Our office is based in Warfield in Bracknell, we now support more than 50% of the Bracknell Forest Primary Schools, the largest Secondary School in the same borough as well as a growing customer base in Wokingham, Maidenhead and Slough / South Buckinghamshire.
TSI World ltd is a specialised innovative business focused on ICT service delivery.  TSI's ethos is that it understands that every business or school operates in its own unique way with its own individual requirements.  We listen to what you need and design your IT package specifically to apply the right technologies and services to ensure that we enhance what you do.  TSI World Ltd specialises in 'just making I.T. work and we utilise our extensive knowledge and experience to deliver your individual service offering without constantly suggesting large capital investment is needed.
  At TSI World we understand that ICT dynamically evolves all the time especially in the current environment.  Our strategy is to anticipate and embrace these changes to make them work for our customers and to ensure that we are constantly updating our skills and knowledge to ensure that we have the most relevant and effective solutions.  With this in mind we have designed and supply a range of products and solutions led by customer requirement to deliver a forward thinking tailored support package for any budget. 
TSI world offers a complete IT experience in addition to remote and onsite IT support, TSI products include: an IP phone system, a cost-effective online backup solution and a cloud service for MIS systems.
PETER DUNMALL
Headteacher
Frustration technology in school ends with TSI's support.Every member of the TSI team has been fantastic. All of our ICT support needs in school have been met including long standing issues being resolved. Nothing has been too much of a problem for them. Since switching to TSI, support costs have plummeted, the quality of service has rocketed and new applications for ICT use have opened up – giving even greater value for money.
Wajid Younis
The Highcrest Academy
Network Manager
Changing IT support to TSI World has made a significant positive difference to the Academy. Support requests are dealt with promptly and professionally. TSI World is also providing strategic advice in terms of developing IT Systems to create a safe learning environment for staff and students.
Billy Jawandha
Ascot Heath Primary School
Business Manager
We have worked with TSI now for several years and have found their services and support of the highest level. They provide value for money services without cutting back on quality or the standards we expect from our providers. Their knowledge and expertise has allowed us to improve our own IT provision throughout the school.
Louise Holmes
Red Kite Special Academy
Business Manager
TSI have supported our special school with onsite visits, telephone support and remote access for a few years now. Their support to the school has been exceptional. The ease of use to report an issue with IT equipment is simple, an email, phone call or direct access through the desk tops. TSI have a good understanding of all the schools IT and have definitely proved value for money. Quick efficient service from friendly, knowledgeable staff. As a School Business Manager I can not fault their service, their advice and knowledge of school IT.
Thomas Kerrigan
International School of Creative Arts
Management of recruitment & marketing
International School of Creative Arts (ISCA) has worked with TSI for a number of years and has played an integral part in allowing the school to operate at its full capacity.
TSI staff provide polite, quick and knowledgeable services, whether it be through their onsite engineers or IT support desk.
In short, we would recommend any school or company consider their services